Kit Kappa #1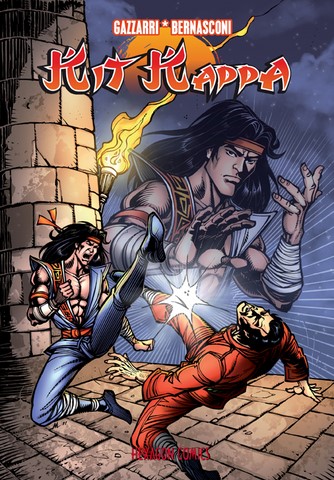 KIT KAPPA #1

Story by Michele Gazzarri; art by Luciano Bernasconi; cover by Alfredo Macall.

Contents:
1. Kit Kappa: The Hidden City

The only survivor of a plane crash over Tibet, young Kit Marson was raised by the Sages of Mohenjo Dar, descendants of Atlantis, living in the secret city of Kappa, hidden deep in a lost Tibetan valley.

Upon reaching adulthood, after having mastered the martial arts taught by his teachers, and awakened the power of his third eye, Kit and his friend Tapley are sent into the world outside by the High Lama to fight the renegade Kappan, Darma.

Inspired by the wave of martial arts films of the 1970s, Kit Kappa features a wandering master of kung fu in the tradition of Bruce Lee and David Carradine. This popular comics series was created in 1978 by writer Michele Gazzarri and artist Luciano Bernasconi.


7x10 squarebound trade paperback, 80 p. b&w
ISBN-13: 978-1-64932-174-9. US$12.95.